our team
the bella team members
Delivering you impeccable service is a reputation the team at Bella are proud to have. We are dedicated to providing you with a serene, relaxing and happy environment which will feel like an escape from your busy life.
The Bella Team is highly trained in perfection, meaning you will be treated like royalty whenever you visit us. Our hand-picked team of stylists are professionally trained in the best of the best hair services, offering you a full range from Foils, Balayage and Global Colours to Root Tints and Colour Corrections, then don't forget Hair treatments, including relaxing treatments like our signature Mini Bliss Bliss Out & Mega Bliss, Hair extensions and cosmetology services. You will always be greeted with a high level of professionalism and service, combined with a friendly smile and warmth that'll keep you coming back, again and again. Now we'd like you to meet the team at Bella the Cut & Colour Salon, who we know you are going to love.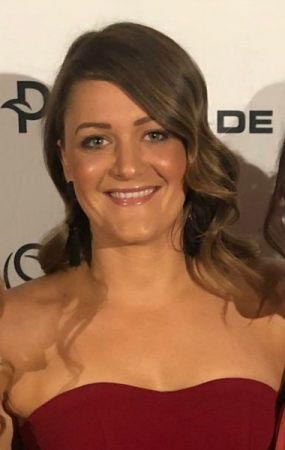 EMMA
Salon Director / owner
It's so nice to meet you, I'm Emma! I'm the Boss Babe around here, and Bella the Cut & Colour Salon is my heart and soul.

My passion for hairdressing came from a love for looking after people like you, and then grew into a strong desire to lead a team that I could see develop & grow. I love a challenge so anything you throw at me, I will take in my stride like a true leader! Caring for you is my one true love, and I believe it doesn't take much to offer a small gesture that will brighten your day.

Outside of the Salon, I do take my love for a challenge to the next level, and enjoy all things exercise. Fun fact: I have trained and I have run a full marathon... and survived! My down to earth nature is reflected in my weekend hobbies… driving big machinery like rollers, excavators, bobcats & graders! A definite contrast to the luxury of Bella the Cut & Colour Salon, I consider myself like the 'girl next door'.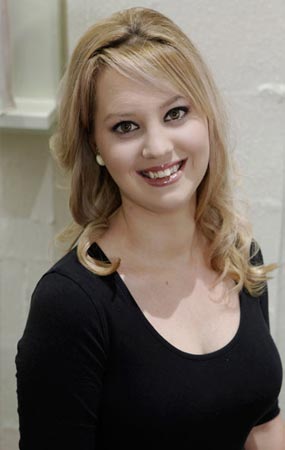 CHRISTELLE
Master Stylist / Colourist
Christelle is our Senior Stylist and one of our go-to Colour Masters alongside her exceptional cutting and styling skills. She has a passion for seeing her transformations bring joy to people like you.
Read More
Christelle loves making you look & feel your best.
To tell you more about Christelle's journey, she started hairdressing 13 years ago as an apprentice at Bella. Since then, she has gone on to win multiple awards and partake in numerous different creative courses to further her skills, and truly deliver the best of the best results for you.
Did you know that Glamour & Creativity really does run in Christelle's blood? Her Grandmother & Grandfather travelled the world as entertainers in the European circus and as performers. They worked alongside famous names such as Fred Astair, Helen Reddy and Shirley Bassey! Christelle believes that she was truly born to help people, and really make a difference in your everyday life.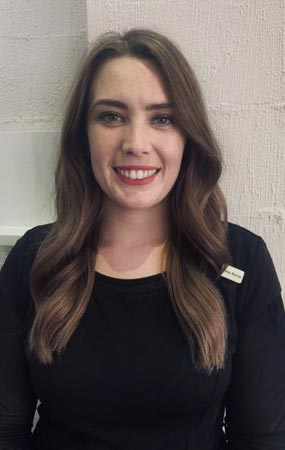 Emma-Anne
Master Stylist / Colourist
Your hair is Emma-Anne's passion. Her 'get stuck in' attitude means that she's not afraid to give anything a go, and will care for your hair no matter what your needs are! Emma is our Senior Stylist and one of our Colour Masters, she especially likes cutting and styling long hair and mens haircuts.
Read More
As our Senior Stylist & Colourist, Emma-Anne always strives to create perfection for your hair, and loves creating the look of your dreams, that'll make you feel truly amazing about yourself! She achieves this by really making you feel special, and displaying impeccable listening skills.
Emma-Anne has been a member of the Bella team for over 9 years now, and throughout that time her can-do, soft & gentle nature has really shone, making her a committed and dedicated member of our team.
Her passion for helping people is so strong that she actually started volunteering as a firefighter when she was 17!
When you meet Emma-Anne, you'll instantly notice her eagerness to learn and love for hairdressing. She can't wait to meet you!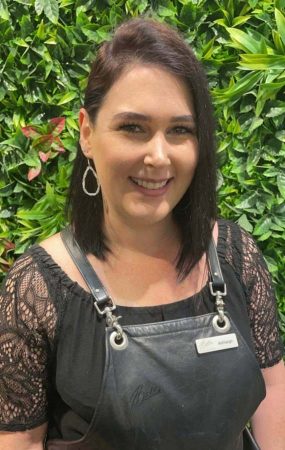 Ashleigh
Master Stylist / Colourist
When you look in the mirror in the morning, you want to feel amazing, right?! This is the exact reason why Ashleigh loves hairdressing.
Read More
Ashleigh is our Senior Stylist & Colourist and has a real passion for knowledge when it comes to all things hairdressing. Her search for knowledge & experience has taken her to 3 different states and even a different country, and she's now back home at Bella to look after you. She wants you to feel special, and believes Bella is the best place to do that.
Taking it to the next level for you, Ashleigh is obsessed with personalisation and customisation. That means she listens to every little thing you say and will turn this into your dream look… Her favourites being haircuts, fabulous blow waves and updos.
Ashleigh would love to treat you to her famously impeccable service, so what are you waiting for?
Ebony's spiritual nature makes her ability to connect and relate to you completely incredible.
Read More
Ebony believes she was born to be a hairdresser because making you feel good about yourself comes naturally to her.
You will love Ebony because of her desire to learn and become a master hairstylist, she's so determined to learn every aspect of the trade, and especially has a keen interest in blow waving and styling.
Ebony knows that you live a busy lifestyle and that's why she really welcomes you into Bella to relax and wind down.  All she wants is to make you feel good about yourself, which explains why she also studied beauty therapy. You are in great hands with Ebony!
Introducing Tiarna. If you want your day to be made in the form of fabulous hair, then Tiarna is perfect for you!
Read More
Tiarna is our style queen, and at 1 month into her apprenticeship she's already obsessed with dream beachy waves, blow dries, straightens or curls.
Tiarna has a real passion for the hair and beauty industry and loves everything about making you look and feel beautiful. She is even a qualified makeup artist and has worked on film and tv doing makeup and hair styling!
But did you know that Tiarna has an adventurous side? She loves mountain biking in her spare time, and I think that's a reflection of her love for a challenge, which shows in her attitude toward makeovers and transformations! Tiarna would love to meet you.