Going Green
At Bella, we are committed to 'Going Green'.
We believe we have a responsibility to reduce our carbon footprint and all changes to the running of the salon are considered through this lens. The changes we have made so far have been significant, including:
LED Lighting
Last season we took the opportunity to focus on making the salon a little greener and cleaner by changing all the light globes to LED. We replaced our incandescent globes (with a life span of 1,200 hours) to LED globes (with a lifespan of 50,000 hours). One LED globe replaces 42 incandescent globes in terms of the life span of each globe!
Like hearing the specifics of all the savings?! In green terms, this:
• Reduced our wattage use from 60 watts down to 10 watts
• Reduced our KWh of electricity used from 3000 to 500
• Reduced the cost of electricity from $300 to $50
 
Ecohead
We have also upgraded all our basin showerheads to Ecoheads to save water and energy. We are using up to 56 percent less water!
Ecoheads produce double the water pressure while also filtering to remove sediment, sand, dirt and chlorine—resulting in cleaner, softer water and a more enjoyable treatment for you! The powerful water stream, combined with a small holes shower-plate, act together as a skin massage, which makes for an amazing experience. The Ecohead is also 100 percent recyclable. We hope you enjoy the new basin experience at Bella.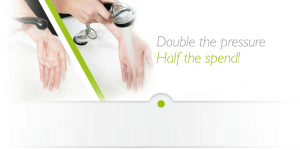 We are proud of our commitment to our environment and the steps we have already taken towards gaining accreditation from the Carbon Reduction Institute as a carbon neutral salon. We are dedicated to this goal.