Our Products
The products we use are:
De Lorenzo
Offer a full range of plant-based professional products for salon and home use, designed to optimise hair and scalp condition and create and maintain colour and style. Read More about the De Lorenzo Story here.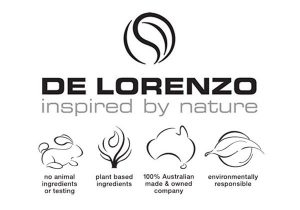 Redken Creative Curl
An in-salon service using a mild, acid waving system that is gentle on the hair and scalp and leaves hair soft with springy, natural looking volume and movement.

EVY Professional Stylers
EVY PROFESSIONAL is the culmination of decades of experience, expertise and a true passion for beautiful, healthy hair. Each EVY PROFESSIONAL product delivers a kiss of hydration for the love of fabulously healthy hair. The EVY range is all about giving stylists and consumers the very best and most technologically advanced hair tools that work to hydrate and promote hair health while styling.
GKHair – It's All About Beautiful hair
"THE BEST" Perfectly tamed, amazing Shine, Healthier Hair. Eliminates Frizz, High Shine, Reduces styling time, No wait time for shampooing, Lasts up to 3 months, A high concentration of Juvexin leaves the hair healthier.
 Amazing Hair Extensions
Amazing Hair Australia is an Australian owned company committed to supplying the highest quality hair extensions on the market. Their experience has been gained working throughout Europe since the first introduction of hair extensions, styling celebrities and models at some of the most regarded salons and high profile fashion events.
Extensions can be used to add thickness, length, chemical free highlights and low lights. We offer a complimentary, obligation free consultation so our stylists can advise you on how many extensions you will need, colour selection and home maintenance.

Tea Tonic
TEA TONIC 's Herbal Teas have been professionally formulated by Naturopath and Herbalist Lisa Hilbert, that focuses on health and well being in its tea range.