Would you like to go an extra day before washing your hair?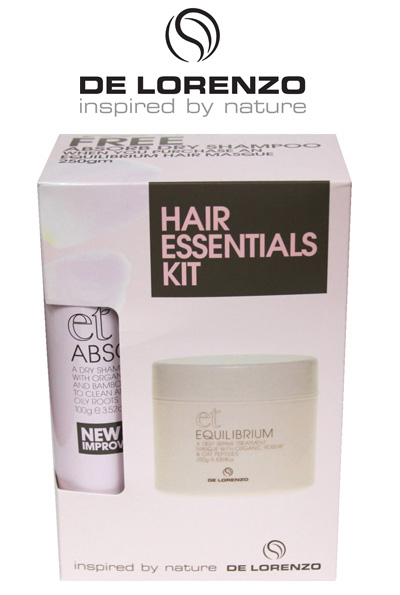 Extend the time between hair washes with De Lorenzo's Absorb absolutely free when you purchase Equilibrium during winter.
Absorb is a weightless powder spray that acts as a dry shampoo, absorbing excess oil on the scalp and hair. It contains 100% natural, micronized bamboo, which is three times more effective than rice starch at refreshing hair in between shampoos and adding volume to lank fine hair.
Now with a new and improved super absorbent formulation and advanced packaging system, it achieves a superior result with less product usage.
We recommend using De Lorenzo's Absorb:
• On your fringe
• To extend the time between hair washes
• To freshen your hairstyle so it looks just as good late into the evening
• When you are travelling
De Lorenzo Equilibrium Treatment Masque $31 — receive Absorb free!
Equilibrium Treatment Masque restores dry hair to good health and shine with a treatment rich in healing plant and flower extracts. You can enjoy a shiny, bouncy salon finish any time at home.