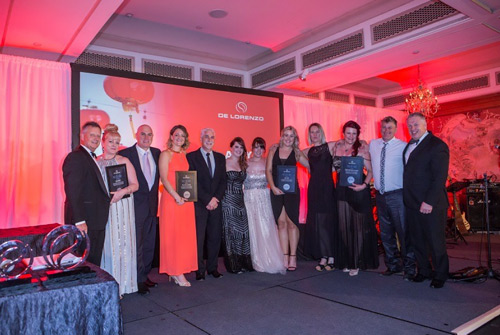 We attended the De Lorenzo ASPYA business conference in Singapore in September 2014 and are very pleased to share with you that as part of the conference, Bella was inducted into the ASPYA Hall of Fame.
This award is dedicated to recording the history of some of the ASPYA's best-known and influential salons throughout Australia and New Zealand. To be eligible for induction into the Hall of Fame salons need to have completed 12 or more continuous years of De Lorenzo ASPYA membership and have won a Salon of the Year Award.
It was such a privilege to be honoured with this award—recognition that we are continuing to strive for and achieve excellence in all that we do. It also reflects our strong working relationship with De Lorenzo—we love working with this company! Especially due to their four philosophies, which align so well with our values.